This weekend sees the Caterham Motorsport Championship head to the Clark International Speedway in the Philippines for the first time, and the penultimate round of the 2017 season.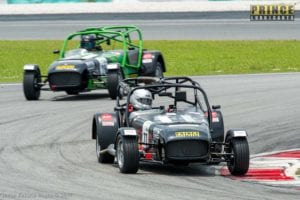 In line with the championship's goal of expanding across Asia, the Philippines is the third nation to host a Caterham Motorsport Championship event, along with Malaysia and Thailand.
Event 4 and races 9, 10 and 11 of the Caterham Motorsport Championship will be the support races to the Philippine GT Championship, alongside the Formula 4 SE Asia series.
Racing this weekend will be intense once again as the main championship contenders for each class will be fighting for the outright championship leads in this penultimate round of the 2017 season. Adding to this is the fact that none of the racers have driven on this circuit before, means that the field should be quite level from the outset.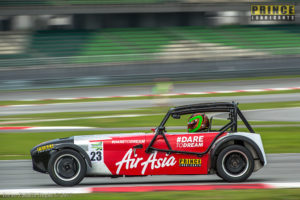 Young super star Daim Hishammudin from Singapore leads fellow countryman Rocky Siow in the 420R class by only 13 points, dominating the second half of the season winning the last five races in a row.
And it's a three-way fight for the 310R class standings with Bulgarian rookie Ivan Petev leading experienced Malaysian Halim Mu'Azzam by only 8 points, with the 2016 champion Shirendra Lawrence from Sri Lanka a further 20 points behind.
Host nation Philippines is represented by former Asian Formula 3 contender Tyson Sy and Toyota Vios Cup race winner Jason Choachuy.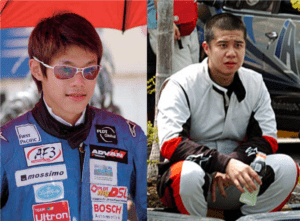 Tyson ended a ten-year racing hiatus in September this year when he finished second in the Philippine Endurance Challenge, and tested a Formula 4 SE Asia car. Both drivers are experienced with the Clark circuit, so we should expect them to be close challengers this weekend.
Visit the Caterham Motorsport Championship Facebook page for regular updates, timing and results during the weekend.