Prince Lubricants- Asia's most popular car racing lubricant- has signed a deal making them title partner of the Caterham Motorsport Championship, making it the 'Prince Lubricants 2016 Caterham Motorsport Championship'.
Prince Lubricants started as the official lubricant partner when the Caterham Motorsport Championship started in 2015.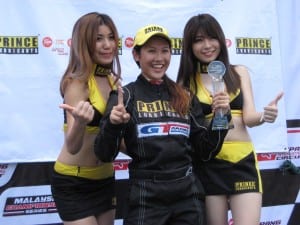 The partnership was a very successful one in it's first year, prompting Prince to increase their participation.
"I'm pleased that Prince Lubricants has decided to get more involved with the championship as title partner," said Caterham Motorsport South East Asia CEO Campbell Tupling. "This partnership is another positive step in building the reputation of this new championship and helps us to expand to other parts of Asia."
This partnership also establishes a stronger relationship with the Caterham brand, opening the door for Prince Lubricants to get more involved in the Caterham Group, and assist in expanding the Prince brand into the UK.
"Prince Lubricants is proud to be partnering once again with the Caterham Motorsport Championship for 2016," said Princelube Senior Vice President Dato Patrick Chong Loong Fatt. "As title partner of the championship this year we are ready for a more aggressive campaign with some very exciting brand activation programs that will put Prince customers and clients closer to the racing action. Caterham and Asia Motorsport Development did a great job looking after us last year, and we look forward to another exciting championship and strengthening our relationship with Caterham beyond Malaysia".
This year will see more cars on the grid, and also a Caterham Motorsport Championship event in Thailand.
The Prince Lubricants 2016 Caterham Motorsport Championship kicks off at the Sepang International Circuit on May 27 in support of the Malaysia Championship Series.