We would like to thank all our partners for helping make the Caterham Motorsport Championship happen. Please take some time to visit our partners websites and learn more about their products and services.
PARTNERS

Tune Talk is the fastest growing Mobile Virtual Network Operator in Malaysia.
Our target is to provide super low calling rates and exciting incentives to the underserved segment of the market. As a member of the Tune Group, we have the advantage of providing a completely unique lifestyle offering with offers by Tune Money and Tune Hotels.
(www.tunetalk.com)


Prince Lubricants advanced lubrication technology.
Princelube uses advanced and the latest lubrication technology for its forefront product development and offers a full range of high quality automotive, industrial and marine lubricants which includes the top-tier, high-performance, 100% Synthetic Engine Oils, formulated with our latest P-9 ester-based technology. Other products include Medium and High Speed Diesel Engine Oils, Industrial Gear Oils, Anti-wear Hydraulic Oils, Neat and Soluble Cutting Oils, Rust Preventives and Greases.
(www.princelubricants.com)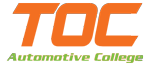 TOC – provides Malaysia's best automotive & motorsport education.
TOC's passion is what drives us to provide the best learning experience in automotive and motorsport education. We believe we play an integral part in shaping the fundamentals and the future of the automotive industry. TOC currently offers Diploma in Automotive Technology, Diploma in Motorsport Technology and other automotive short courses.
(www.toc.edu.my)

The roKKi brand offers a host of products services in digital software development focused on inflight entertainment and connectivity.
As the bold, adventurous, and energetic brain child of Tune Box, roKKi aims to shake up the generations with exciting new entertainment and communication products and services that add a little thrill and whole lot of attitude to everyday life.
(www.rokki.com)

Pit Talk Asia is the authority on Asian motorsport.
Pit Talk Asia is the only website in the World dedicated to promoting, supporting and developing Asia Motorsport. If it races on four wheels or two Pit Talk Asia will be there to cover it. Pit Talk Asia has a stronger focus on features, profiles and interviews with local talent and industry personnel, plus we are in a unique position to take our readers and strategic partners right into the heart of motor racing.
(www.pittalkasia.com)
OFFICIAL SUPPLIERS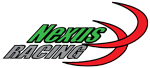 Motor Racing Services (www.nexusracing.asia)

Tools & Equipment (www.satatool.com.sg)

Car Wraps & Graphics (www.motorsportplayground.com)

PR & Motorsport Marketing (www.asiamotorsportdevelopment.com)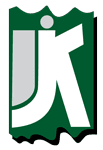 Team shirts (www.jkgmnt.com)