The Caterham Motorsport Championship never fails to give us edge-of-seat exciting racing, and today was no different with 310R winner Ivan Petev coming back from a mistake that dropped him to fourth place and 10 seconds behind, to win the 310R class on the last lap.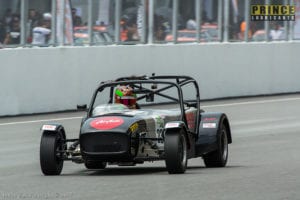 Newcomer Daim Hishammudin stormed off pole position to lead the 420R class by 3 seconds on the first lap, then pulled away by 2 seconds a lap to take the chequered flag and his first race win since getting back behind the wheel.
"I got a really good lead off the line and started to build a gap," said an excited Daim. "From then on I was just trying to keep calm and build a bigger gap. It was fun, I'm still learning how to get the car perfect, but it was a good race."
All the action was behind Daim in the fight for second place between Frenchman Arnaud Dupuis and Malaysian Rocky Siow who were exchanging places all race and never more than 0.700s apart.
Tan Pye Sen joined the race from the pits after two laps and had a blast mixing in with the 420R battle for second place.
In the 310R class, the top four drivers were never more than 2 seconds apart, with pole sitter Ivan Petev and 2015 champion Halim Mu'Azzam exchanging places several times with Malcolm Chang and Shirendra Lawrence right behind fighting for third place.
With only three laps to go, leader Petev made a mistake around turn 12 when he accidentally hit the engine switch off, forcing him to move over and let the pack through.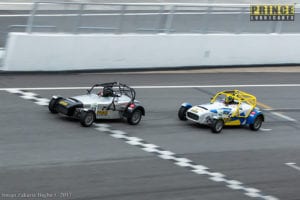 But one to never give up, Petev caught the 310R lead pack with three laps to go and was able to push himself through the field to be on the tail of class leader Halim, providing us with one of the most exciting final laps in 310R history.
"It was a really eventful race," said 310R winner Ivan Petev. "Having a couple of issues and having to fight back super hard through the field. I was just talking to myself that I needed to get back to the front, and see the podium. It was hard, it was a good fight, the car felt really good and I was able to drive it very hard."
As Ivan took an impressive win in 310R class, Shirendra had finally positioned himself behind Malcolm Chang to dive on the inside and comfortably take third place on the final corner of the race, only to get onto the accelerator too hard and spin on the exit, relegating him back to fourth place.