This weekend marks the penultimate event for the 2016 Caterham Motorsport Championship with races 7 and 8 being held at the Sepang International Circuit in Malaysia.
The championship also announces a new partnership with Hankook tyres.
For the remainder of the season and subsequent years, Hankook will be the official tyre of the Caterham Motorsport Championship.
Hankook are synonymous with motorsport and currently partner with major European series such as the DTM, FIA F3 European Championship, 24H Series by Creventic and the Audi Sport TT Cup.
"Hankook has proven to be the best tyre for our Caterham cars," said Caterham Motorsport Championship CEO, Campbell Tupling. "The drivers enjoy these tyres, and Hankook give superior service. So we're very pleased to have them onboard."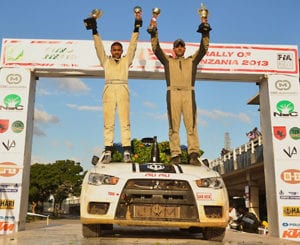 Also making his debut with the Caterham Motorsport Championship is Raaji Singh Bharij from Kenya. A successful rally driver, Raaji has finished second overall in the Kenya National Rallies, 2nd overall in the two-wheel drive class and outright wins in the rally car class. He has also competed in Motocross, Rally Raids and Motorcycle Enduros.
Last year Raaji got involved in the classic car rally and finished second in class (6th overall) in the world famous East African Safari Rally. "Coming to Sepang to do this race is more to fulfil a dream. It will be a privilege to be able to drive on the track, learn a new skill and meet new people."
Qualifying for the Caterham Motorsport Championship is at 3:15pm, with race 1 starting at 10:05am and race 2 at 1:30pm on Sunday. You can keep an eye on all the results and timing on the Caterham Facebook page: www.facebook.com/caterhammotorsportchampionship.