This weekend will see the start of the Prince Lubricants 2016 Caterham Motorsport Championship at Sepang International Circuit in Malaysia.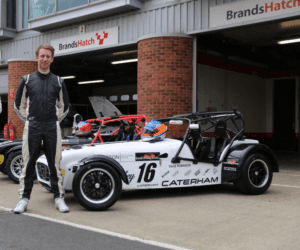 After producing some of the closest racing last year, the championship looks to keep the momentum going with the welcoming of multiple Caterham champion David Robinson from the UK, to challenge the current Malaysian champion Gilbert Ang.
Gilbert Ang was unstoppable last year winning 9 out of the 10 races he competed in. But this weekend he will be challenged by David Robinson who is one of the most experienced Caterham racers in the world, having amassed three Caterham championships in three different classes over the past four years.
After finishing third in the Caterham Academy Championship in 2011, David went on to become Tracksport Champion in 2012, 310R Champion in 2013, Vice Champion of Superlight the following year and taking the Superlight R300 Championship last year.
Beside being crowned Caterham Champion in 2015, David also won the 24 Hours of Barcelona in class.
310R runner-up Leona Chin won't be joining the championship this year and is instead replaced by another Malaysian lady racer Shasha Farina.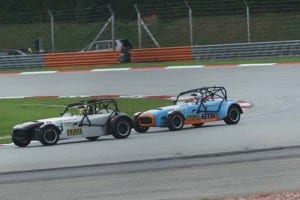 Sidqi Ahmad, Malcolm Chang and Shirendra Lawrence will be giving us a close fight as they will be doing all they can to take top honours in the 310R class, especially since class champion Halim Mu'Azzam has to sit out this weekend.
Will Tan Pye Sen be able to take the challenge to Gilbert and David? Last years 420R runner up is fit and primed to fight for the championship this year.
It's going to be an exciting and busy race weekend at Sepang with another four race series taking to the track including; the Asian LeMans Series Sprint Cup, Asia Classic Car Challenge, Hong Kong Touring Car Championship and the Malaysia Championship Series.
The Caterham qualifying starts at 17:45 on Friday, with Race 1 starting at 11:05 Saturday morning and Race 2 at 15:25 on Sunday. Entry to Sepang is free.