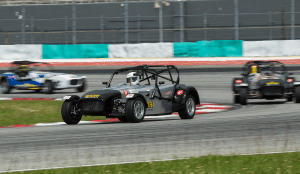 One of the most affordable race series and one of the most successful series in the UK, is coming to Asia.
The Caterham Asia 2015 Championship provides the most exciting thrills and closest racing of any one-make series in the region. The Caterham Seven is known as the world's most raced car.
Open to anyone with a National C or higher licence, this series is the perfect arrive and drive package for those looking for an introduction to motorsport, searching for the ultimate adrenalin rush or to hone their racing skills.
Join the Caterham Asia Championship and become a member of an exclusive club of racers who enjoy many benefits both on the track and socially off the track.
Explore this website to learn more about why this is the most exciting new single-make series to come to Asia.
The Championship is organised by Caterham Motorsport full time staff in Malaysia with support from the UK factory.  The organiser is headquartered at the new Sepang Motorsport Park. From that location Caterham will offer sales and support, car storage, parts supply and other services.
---
 THE CATERHAM COMMITMENT  
Accessible and predictable costs: A reliable, race proven, single-make chassis with very few set up changes or modifications permitted, and a single spec tyre with limited sets allowed.
Safety: The iconic Caterham Seven has a long and enviable safety record due to its core design and development based on decades of racing.
Fairness and quality racing:  Tight scrutineering and stewarding will ensure the racing quality of the 310R chassis keeps the emphasis on driver ability.
Caterham: Bringing a fresh approach to racing and events to ensure the best value and fun.
______________________________________________________________________________________
 HERITAGE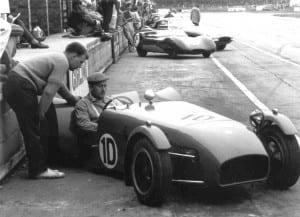 Legendary Formula One designer, engineer & team boss Colin Chapman first built the Seven, what was to become the Caterham Seven, 50 years ago. It may be over 50 years old in spirit, but the Seven will always be a work in progress. The Seven is constantly developing in technology, innovation & functional design.
Stretching the development further, Caterham is not a car that stands still. Acquired by Tan Sri Tony Fernandes & partners, their leadership has led to the birth of Caterham Cars, which is now home to a range of cutting-edge automotive & motorsport companies.
The group is divided into two sectors:
Automotive- Caterham Cars & Experience.

Motorsport- Caterham Motorsport.
Caterham Cars is extremely proud being custodians of the Seven, and with it the unique Britishness and heritage of the car itself.